Job description
As a consultant at our client, you advise companies on strategic topics in the field of digital transactions. You are unique in learning to get understanding of Business, Technology and Regulation aspects of the business - and where these domains meet. As a trusted advisor, you support their (international) clients with sector specific knowledge and strategic advice, enabling them to co-create new services and products.
Requirements
They are looking for high achievers with innovation and entrepreneurship in their DNA. As an applicant, you are expected to have affinity with new innovations and want to work in the centre of the evolving and complex world of digital transactions. They expect you to be a team player with analytical skills and leadership qualities, who is energetic and humorous.
Your working experience is between two and five years and your resume is characterised by excellent study results, combined with broad personal development in other disciplines. Furthermore, you are a team player with leadership qualities, analytical skills, who is energetic and humorous.
The organisation
They believe in - and will offer you - personal(ised) growth rather than a fixed career path. This is reflected by tailored personalised coaching and significant responsibility from day one, our client offers you a challenging work environment and a steep learning curve. Moreover, the organisation is characterised by a very flat structure, providing you room to come up with new ideas and support us in achieving our mission. You can develop yourself to become a manager at our client in a couple of years, dependent on you learning curve. They rank team spirit, providing energy and generating ideas very high, rather than individualistic performance.
Publication date
28.05.2019
At a glance
Match criteria
More information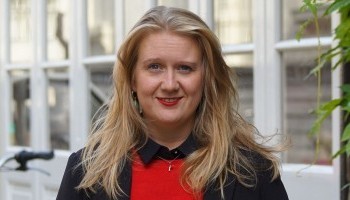 Vye Professionals uses cookies to remember certain preferences and align jobs interests.