Consultant Analyst Strategy & Data Science
Utrecht
The company
Our client is a consulting, technology and innovation firm. They define success as achieving exceptional results that have a lasting impact on businesses, communities and individuals worldwide. Their clients choose them because they challenge convention to find the solutions that really work - in practice, not just on paper. Then they roll up their sleeves and get the job done.
Their people are experts in a wide range of industries and they bring in specialists from across the firm to ensure their clients receive the best service. Their specific expertise is in energy and utilities, financial services, health, life sciences, consumer and manufacturing, government, defence and security, transport and logistics. They operate globally.

The team
The Digital Team helps their clients to draw valuable insight from complex quantitative data and qualitative information, and uses it to shape and form their key priorities. Through advanced modelling and analytics, they help senior clients to determine the way forward on their toughest questions and arm them with compelling diagnosis and visualisation to create shared understanding and a drive for action. They design approaches for improving organisational performance through integrated use of analytics, and they develop sophisticated business intelligence tools that deliver robust insights on an ongoing basis.
Scope of the role
Understanding strategic and operational business challenges through detailed and advanced analytics and translate these into practical improvements for their clients;

Working with mixed client teams as well as stakeholders in the delivery of complex and challenging projects and programmes;

Support to sales and business development activities;

Contribution to the organisation thought leadership.
Requirements
Strong analytical and problem solving skills, proven by an academic degree. An engineering degree / beta profile would be an advantage;

Proven interest in predictive modelling, simulation, optimisation and data visualisation techniques;

Proven interest in translating detailed data analysis into practical improvement opportunities for their clients;

Knowledge of statistical and machine learning techniques, and no fear in programming / developing in R, Python, SQL, Pig Latin, Java, JavaScript;

Strong communication and influencing skills in both Dutch and English, organisational sensitivity

Initiative, energy and tenacity to ensure delivery is achieved;

Willingness to work abroad as our client is an international consulting firm.
Publication date
28.05.2019
At a glance
Match criteria
More information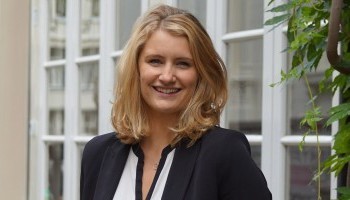 Vye Professionals uses cookies to remember certain preferences and align jobs interests.