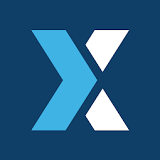 Job description
About the role :
As a trusted partner in medical data management, our collects, analyze and distribute healthcare data and develop software applications that turn these data into better healthcare. They extract data from existing activities and routines and promote the smart use of data as much as possible. Founded in 2012, our client has grown into a successful organization of 70 employees. In 2018, they merged with a healthcare company to create the European frontrunner in healthcare analytics, actively pursuing international opportunities with operations in Scandinavia, the UK, France, Czech Republic and the Middle-East.
Our client develops own tools to extract and process data for clinical information products. By leveraging and developing technology and smart analytics, they aim to reduce the administrative burden for healthcare providers, while maximizing insights. The company's team is constantly on the lookout for further product enhancements: how to further ease automated data collection? How to create higher value insights from the data? What elements of information can we add to our products?
Key responsibilities:
You will develop new ideas, features and applications related our product portfolio (e.g. our data collection tool Survey and dashboarding tool Codman)

You will be a part of the product roadmap, (strategically) advising on prioritization of features (e.g. effort/impact analyses);

You will engage with the end-users to actively collect feedback and verify ideas and/or solutions;

You will support product-related client interactions, e.g. by providing visual mock-ups for new features working closely together with our UI/UX department;

You will assist in 'selling' ideas/solutions to clients, end-users or internally, creating materials and pitching ideas;

You will engage in sprint plannings, working closely together with our development team preparing and prioritizing tickets, and supporting day-to-day progress;

You will assist and/or manage development of new features, coordinating between client, product owner and development team;

Work closely together with the product owners for a.o. Survey and Codman.
Profile:
You have a Msc. in a quantitative-, information technology- or medical discipline;

You have 0 - 2 years of relevant experience in comparable function/sector;

Knowledge of (one or more) scripting languages like Python, R-script, java or bash is a pré;

Experience with working in an agile methodology (scrum or Kanban) and in using Jira and GIT is a pré;

You are fluent in English.
You are result-oriented, with a structured way of working and a pragmatic 'can-do' mentality;

You are enthusiastic about advanced data analytics and 'big data' issues in healthcare;

You have a strong drive and want to make an impact on the business and healthcare;
Publication date
08.02.2021
At a glance
Match criteria
Vye Professionals uses cookies to remember certain preferences and align jobs interests.