Functie
You will work with technologies such as Redshift, SQL Server data warehouse, Python, HCL (Terraform) and Cloud computing, our client always tries to use the right tool for the right job. You're using these techniques to create new database architectures, build the ETL process, setting up the infrastructure (in the cloud) and build the app that will use the created data solution.
No week will be the same, because you are working on many different projects. One day you are setting up a cloud infrastructure, the other you are developing some new functionalities in SQL for a big client, and another you're learning about a new technology like Chef, Ansible, or Puppet. No sluggish projects for you. You're the go to guy/girl when a colleague or client has a tech related problem or question, which you love to help and explain, spread the tech enthusiasm.
Profiel
​​​​Recently graduated MSc in an IT related study
You are a social nerd/nerdess which knows a lot or is very eager to learn more about SQL, databases, python, automation and the cloud. You excel in one or more of these topics and you wish to broaden your tech knowledge and your new teams knowledge during projects and learning sessions.
Analytical, curious, and ambitious. Committed, pragmatic and persuasive.
The aim to contribute to innovative Data Analytics projects in an ambitious and fast growing company.
Proficiency in the Dutch language.
At a glance
Match criteria
More information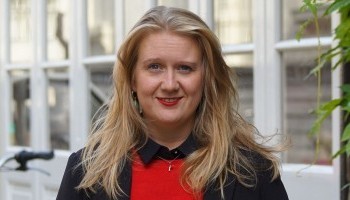 Vye Professionals uses cookies to remember certain preferences and align jobs interests.