Junior Developer
Amsterdam
Job description
Our client is offering Fund-, Risk, and Treasury Management via their Trade Manager platform (TM). The TM is developed on the Mendix platform and is used by the operational team to perform business processes for clients. On the back-end the system is constantly updated with up-to-date market information from more than 60 countries. Together with their clients they have a strong link to emerging markets, but they are also active in the more traditional financial markets.
The TM is currently being maintained by the Development Manager IT. They are looking for a Junior Mendix programmer who will assist the Development Manager IT in maintaining and developing their system. As a Junior Developer you are part of a team to take on daily maintenance and developments.
Your responsibilities
You are responsible for the daily maintenance of the system to ensure a smooth experience for the clients

Further develop their system, create new functionalities

You are proactive and propose developments to make existing flows more efficient

Examining issues that have been reported by their clients and fix these issues

Participating in the transition to a more robust development framework
Requirements
You have an analytical mindset and can create logic steps from complex processes

Your work experience is no more than 5 years

You enjoy diving into an existing flow to further optimize this

You are a reliable person

You enjoy working together with the business to create new functionalities

You enjoy working in a small team

You possess a Bachelor or Master title

Your English is fluent and preferably another language

Experience in using the Mendix Modeler is preferred

Development experience in Java is preferred but not mandatory
Company profile
They offer an opportunity to join the team as a starter or as your second job as Junior Developer. The team has extensive knowledge in international financial markets. You will be participating in challenging assignments and will be responsible for your own projects. You report directly to the Development Manager IT. Our client is offering an excellent salary that will fit our market and your experience. The position is full time. The office is based in a historical building in Amsterdam.
At a glance
Match criteria
More information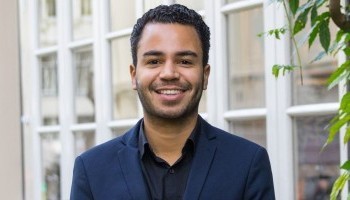 Vye Professionals uses cookies to remember certain preferences and align jobs interests.