Junior Product Analyst Healthcare
Omgeving Apeldoorn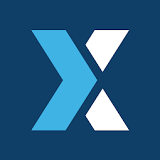 Job description
As a product analyst, you build, maintain and expand our Clinical outcome products on a daily basis. Your main tasks will include product development, as well as customer delivery. You advise customers about the ideal set up of a registry and you develop data requirements, perform advanced calculations and think about how to best visualize information to our users. You interact with customers to respond to their specific questions or discuss their suggestions. Together with the development department, you create new technology and models, to help improve healthcare in the Netherlands and beyond.
Requirements
MSc in quantitative or medical field (e.g. Data Science, Econometrics, (technical) Medicine)
Knowledge of R and SQL, or the willingness to develop these skills
Enthusiastic about healthcare
Good knowledge of Dutch and English
Company profile
Our clients mission is to combine medical insights, advanced data analytics and best-in-class technologies to yield clear insights that can be used to shape the future of healthcare and enhance its quality and affordability. Healthcare is one of the world's fastest developing industries, and, like in other fields, there's great potential to employ insights gained from (big) data and technology to improve quality and affordability of care. This is exactly what our client aims to do.
At a glance
Match criteria
Specialization
(Strategic) Consulting
Data Science & Analytics
Vye Professionals uses cookies to remember certain preferences and align jobs interests.