Principal Machine Learning
Amsterdam
Job description
You will join the department, which focusses on accelerating the impact of machine learning across the company and its portfolio companies.

As a Principal ML you will :

▪ Coordinate and lead their flagship ML projects; these are the projects that have a potential for disproportionate impact at the company.

▪ Lead data scientists, data engineers, and work closely with their counterparts in the portfolio companies to deeply understand opportunities for accelerating the use of AI, and ultimately deliver significant changes to their products to serve their customers.

▪ Effectively manage a technical team to execute on these opportunities, lifting the bar in terms of methodologies for implementing machine learning and strengthening teams through direct mentoring.

▪ Lead strategic discussions with senior partners across the group, and advise them on scaling machine learning.

▪ You will multiply the effects of all the individuals on your team, building the methodologies to use machine learning throughout the company. You will not just deliver a great product/project with impact, but also serve as a facilitator for your team.


Requirements
You might be the ideal candidate if:

▪ You already possess a strong record in delivering machine learning and/or data products including : defining ML problems, identifying data strategy, building ML MVP and scaling/productizing a prototype to full-scale production.

▪ You have led projects and programs, resources, communication with teams and with customers/partners. You are familiar and comfortable with agile methods and with tools to support project management of data and software projects.

▪ You have solid understanding of ML, engineering and technical depth to earn the respect of hardworking engineers and data scientists.

▪ You are accountable and communicative when it comes to meeting deadlines and ship dates, and can lead numerous projects simultaneously under time constraints.

▪ You love making difficult things happen, leading the way in doing things for the first time, changing current ways of working and solving the many challenges along the way.

▪ You have a passion for mentoring people around you, multiplying the effect of all individuals on multi-functional teams

▪ You are a strong collaborator, facilitating thoughtful and constructive conversations between members of your team, as well as with other members of leadership.

▪ You are able to communicate complex ideas effectively.

▪ You are open to international travel and have an appreciation and respect for the norms of cultures other than your own.

▪ You have a degree in quantitative field such as Computer Science, Mathematics, Engineering, Statistics (or other similar quantitative field) - preferred

Company profile
Founded in 1915, our client is a global internet group and one of the largest technology investors in the world. Operating in more than 120 countries and markets with long-term growth potential, our client builds leading companies that empower people and enrich communities.

Every day, millions of people use the products and services of companies that our client has invested in, acquired or built. Often these products are part of people's daily lives.

Publication date
09.08.2019
At a glance
Match criteria
More information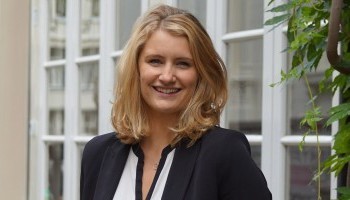 Vye Professionals uses cookies to remember certain preferences and align jobs interests.