Quantitative Developer
Amsterdam
Nieuw
Job description
Our client offers a position in the quantitative developer's team to work closely with the Global Responsible Investment team and the Commodity investment team. Together with other quant developers, responsible investment specialists, researchers and portfolio managers, you will build the infrastructure that makes a difference for people and the planet. Your ideas and energy will contribute to their ambition to be a leading provider of sustainable investment solutions.
You will work in the Quantitative Developer team and will work on (1) the Investment platform of the Liquid Commodity team and on (2) the Global Responsible and Sustainability platform. You will join a diverse team of six professionals of various nationalities, and will be mainly working with the Commodity portfolio managers and the Responsible investment specialists. Our clients' core belief is that an ability to improve investment decision making using data and digital technologies will define their future success. They are engaging on an ambitious five year digitalization journey, and need your talent to drive that further.
Which responsibilities will you get?
Develop and maintain new functionality for the Global Responsible and Sustainability platform and the Commodity Investment platform for reporting, research and the portfolio management.
Design and build of the new modelling layer by working with researchers and PMs to scope out requirements and offer solutions
Facilitate the onboarding of traditional and alternative datasets in cooperation with the Agile team. Implementing (advanced) analytics and modelling to enable users to get actionable insights from the date.
Take functional co-ownership of their custom build data and IT platforms for the Commodities and Responsible Investment teams.
Represent the teams in IT-related meetings with internal stakeholders .
Ensure the teams' software development culture adheres to best practices.
Requirements
Professional programming skills (Python and SQL required) and the ability to handle large financial and ESG datasets.
About 5 years of working experience
A master's degree/PhD in Computer Science, Data Science, Mathematics, Artificial Intelligence, or related fields.
Well-developed written and verbal communication skills in English.
A team player who likes to help colleagues.
Affinity with responsible and sustainable investing. Experience developing for financial markets and knowledge of financial datasets is a plus.
Ability to turn Researchers' and PMs' needs into a state-of-the-art analytical platform
Company profile
Our client invests and grows the pension capital for over 4.7 million Dutch pension participants. Helping to ensure they can enjoy their future income in a sustainable world. As a leading, global, long-term, responsible investor, they tap the expertise of approximately 700 financial professionals across offices in Amsterdam, Heerlen, Hong Kong, and New York.
Publication date
30.04.2021
At a glance
Match criteria
Specialization
Quantitative Finance
Data Engineering & IT
More information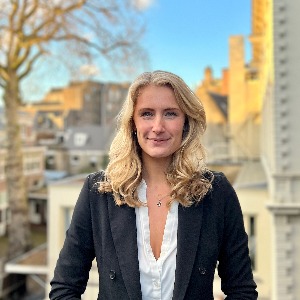 Vye Professionals uses cookies to remember certain preferences and align jobs interests.