Risk Process Optimization Manager
Amsterdam
Job description
In this exciting role, a Quant Risk Manager gains intimate knowledge of the organization's core business by collaborating with key business units in Trading and Technology. Consequently, your insights and behavior towards the rest of the company contribute directly to safeguard business continuity within their risk management framework. In this capacity, you are a part of the company's Risk and Mid-Office team, reporting directly to the Local Head of Risk and Middle Office.

Your responsibilities will include the following
Identify and monitor sources risk;

Further develop tools, processes, procedures in the Risk Management framework;

Monitor key risk metrics. Take action where necessary to prevent or resolve breaches;

Assessment of risks/strategies;

Communicate with internal and external parties, including prime brokers, traders, head of trading, local head of risk and mid office etc.;

Responsible for Treasury and Capital Management.
Requirements
2 – 5 years of work experience;

Master's degree Econometrics, Finance, or a more quantitative/technical background;

Experience training juniors is highly advantageous

Experience with direct exposure to trading environments in financial markets is advantageous;

High-level knowledge of Excel, SQL and VBA;

Proven analytical skills and the ability to assess complex situations quickly without being affected by (time) pressure.

A driven, eager and flexible personality;

Decisive, assertive, proactive and persuasive;

Ability to work independently and responsibly;

Entrepreneurial mindset and able to take ownership;

Attention to detail.

Excellent communication skills and fluent in English
Skills
Project-leadership and -implementation;

Knowledge of financial markets and products;

Knowledge of other coding languages is a plus.
The offer
This exciting position in a dynamic working environment offers many opportunities and an excellent compensation package. Our client believes in nurturing talent and providing continuous support. They offer a competitive salary and reserve a large percentage of the business results in their bonus pool. You will receive 26 days of annual leave.
At a glance
Match criteria
More information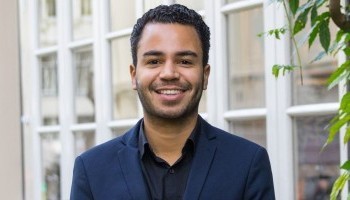 Vye Professionals uses cookies to remember certain preferences and align jobs interests.