Senior Data Engineer
Amstelveen
The position
Change the face of the world with big data. Our client combines deep business experience with cutting-edge data and analytics capabilities to provide their clients with new ground-breaking insights. They work with their clients so that they become future-proof data driven companies. A dozen experienced data scientists tackle their clients' most analytically demanding problems and research new technologies that will change face of the world.
The growing team of technology and analytics enthusiasts go beyond merely applying algorithms on large data sets. They are pragmatic: where they use any platform, tool, or method that fits the case, and in fact build their own.
They perform Data analysis for clients and they develop their own tools and products, such as their own Hadoop distribution and a revolutionary Open-Source platform for distribution of analytics and data. They are, and have every intention to remain, global leaders in their field. By joining their team, you will:
Gain broad experience and grow into the role of Data Solution Architect and build Data (Lake) solutions for the biggest and most complex international organizations.

Be expected as a technology and innovation driven person who is keen to work with new technologies and platforms and take them to the next level in Data Science.

Work with a diverse and global team of highly skilled people.

Alternate between working for clients and creating their own products.

Be a guru, but behave as a consultant.

Be responsible for providing technical leadership to enterprise scale projects and solutions

Develop, maintain, and improve architectures, including reference and target architectures, principles, roadmaps, patterns, etc.

Creation of technical design documents and supporting materials.
Requirements
Technically,
You have a Masters in Computer Science, Software Engineering or a comparable discipline.

You have hands on experience with Hadoop, Spark, Kubernetes.

You have strong OO and programming skills in any of Java, Scala, Python, R, C/C++.

You have experience with (Cloud based) Data warehouse, Data lake, ETL Pipelines, and Data Modelling tools

You have experience with cloud native, micro-services oriented, and big data/non-relational data architectures.
Preferably, you have:
Affinity with Data and Architecture

Experience to articulate the trade-offs, benefits and risks of all architecture and design solutions

Recent work references related to industry and data analytics architecture, technology, and design/engineering leadership expertise

An existing affinity with: Data Science, Machine Learning, Cloud Computing, Networking, Security, Encryption, RESTful interfaces and DevOps
Personally, you:
Flourish working with like-minded people, yet you can function autonomously.

Are excited about new technology and innovation.

Like to learn outside of your core activities in order to broaden your field of expertise.

Value great quality in your work and thinking ahead come natural to you while being pragmatic.

Are willing to work on client location and travel abroad.

Have or are willing to gain managerial skills and in time apply them
Company profile
Our client is an international network of companies with personal attention for its employees. They have a strong market position that they further want to strengthen with a clear vision, strong values and enthusiastic coworkers. Their people work intensively together for renowned clients on a daily basis in an enjoyable and stimulating environment. Personal development is central. With directed training, education and coaching they help their employees to excel and get the best out of themselves.
Our client will provide excellent primary and secondary benefits (lease car, laptop, smartphone, expense allowance and free of premium pension) tailored to the latest market developments.
At a glance
Match criteria
More information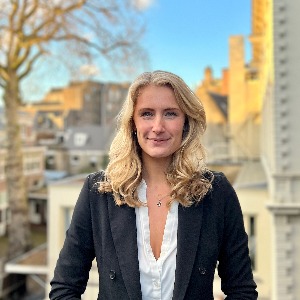 Vye Professionals uses cookies to remember certain preferences and align jobs interests.