Senior Data Engineer
Amsterdam
Job description
Data Engineers at our client are responsible for maximizing the value of their data. You will develop and maintain the data infrastructure and data intensive applications. Working closely with (Quantitative) Traders and Fundamental Analysts, you will make data available, performant and accessible, choosing the right technology for the task.
Prime Responsibilities
Develop and maintain data infrastructure and data intensive applications.

Create insights and make data available, accessible and performant for business.

Work closely with Business, helping Quantitative Traders and Fundamental Analysts.

Support operations with deployment and configuration of data infrastructure.
Requirements
Strong background in Computer Science or Software Engineering

SQL, Spark, Python, Java

Experience with Hadoop (Cloudera is a plus).

Experience with streaming data processing

Experience working closely with Data Scientists and Data Analysts

Linux

Maven, Git

Atlassian stack

Bitbucket for code review. We do all work in pull requests, which are reviewed by other developers.

Bamboo for continuous integration.

JIRA, Confluence
Offer
Our client offers you an exciting job and lots of opportunities within the most dynamic of environments with an excellent compensation package. They like to think that talent grows and stays at their company. To ensure this, they provide their employees with the best working environment, the latest technology, continuous support, and go out of the way to retain the small business feeling with which they started. They offer a competitive salary and reserve a percentage of the business results for the bonus pool.
At a glance
Match criteria
More information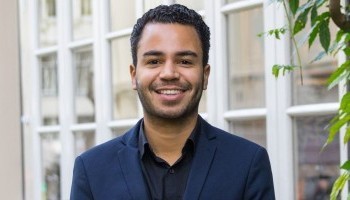 Vye Professionals uses cookies to remember certain preferences and align jobs interests.