Senior Data Scientist
Amsterdam
Job description
As a Senior Data Scientist at this company, you will contribute to some of the company's most meaningful ML and data analysis initiatives. Work with some our largest datasets across our companies all over the world (India, Brazil, Russia, etc.), helping build the data products we deliver to improve the lives of the hundreds of millions of customers across the company.

As part of this effort, you will work closely with your counterparts in company to deeply understand opportunities for accelerating the use of AI, and ultimately deliver significant changes to their products to serve their customers.

Lead a technical team to execute these opportunities, improving the bar of best practices for implementing ML and strengthening teams through direct mentoring.

Deliver a phenomenal product/project with impact ! Serve as a facilitator for your team who can multiply the effects of all the individuals on it, and help the company build standard methodologies to leverage machine learning throughout the company.

Stay close to the state-of-the-art, visiting conferences and publishing papers! This role will also require international travel and experience norms of culture other than your own.

The Team:
You'll join an exceptional world-class artificial intelligence team that accelerates the use of AI at portfolio companies in different stages of maturity, spanning across five continents.
This team works on machine learning and data science projects and develops AI-by-design services. They use computer vision, natural language processing and deep learning to improve the experience of our millions of users across the world and make our operations more efficient.

Requirements
Key requirements to be successful in this role:
▪ A strong record in delivering machine learning and/or data products end-to-end, including defining ML problems, identifying data strategy, building ML MVP and scaling/productizing a prototype to full-scale production.
▪ Being a self-starter who takes initiative and is capable of learning on the job and enjoys making difficult things happen, owning the way (and helping others) in doing things for the first time
▪ Being a pragmatic problem solver and have experience with large scale quantitative data analysis to tackle problems and answer questions
▪ Strong hands-on proficiency with at least one programming language such as Python, R, Java, Scala and are excited to learn and apply new data analysis techniques and tools.
▪ Passion and enthusiasm about mentoring the people around you.
▪ Ability to communicate complex ideas effectively.


Preferred qualifications:
▪ A degree in quantitative field such as Computer Science, Mathematics, Engineering, Statistics (or other similar quantitative field)
▪ Prior working experience and/or a PhD in a quantitative analysis
▪ Experience with deep learning frameworks such as TensorFlow, Caffe, Keras, as well as AWS (EMR, S3, Data Pipelines, Dynamo DB)
Company profile
Our client is a global internet company with a market cap of USD 110 bn. They are also one of the largest technology investors in the world. Operating and investing in over 120 countries across the world with long-term growth potential, our client builds leading technology companies that empower people and enrich communities.

The group operates and partners with a number of leading internet businesses in sectors including: online classifieds, payments and FinTech, food delivery, travel, education, health, and social and internet platforms.
At a glance
Match criteria
More information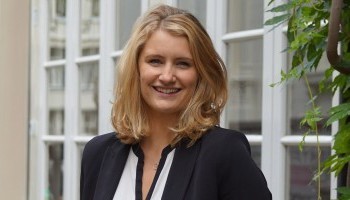 Vye Professionals uses cookies to remember certain preferences and align jobs interests.