Senior Data Scientist
Amsterdam
Nieuw
Job description
Our client strongly believes that online banking should be easier, faster, more delightful, and more personal to create sustainable long-term relationships with their customers. They develop suitable solutions that give their customers greater financial control. With a vast amount of data at hand, together with an unique usability lab as test-station they build digital services in an agile way that surprise customers and help them move forward.
They are currently seeking a high caliber professional to join our CoE as Data Scientist. He/she will be responsible for applying advanced statistical analysis tools and ML techniques for different type of business challenges e.g., expenses forecasting, customer segmentation, customer targeting, product bundling, recommendations, text mining, predictive routing etc.
Your job as a data scientist will be:
Collaborate with other data scientists and data consultants to define technical problem statement and hypothesis to test.

Understand business problems to implement scalable and sustainable solutions.

Coordinate with the Business and Grids (similar to Spotify Tribes), data consultants, IT and data engineers to deliver end to end Analytical solutions.

Design, create, test and implement complex models and algorithms that drive analytical solutions throughout the organization.

Regularly test and maintain analytical models to improve efficiency and keep up with changing Business needs, ensuring timely analysis and testing for regular maintenance of solutions over time.

Write reports articulating the analytics insights and their Business impacts.

Conduct and lead meetings and workshops to explain findings.

Support data consultants in communicating the design, functioning and output of analytical models/solutions developed.
Requirements
Profile
5+ years of experience in Data Science, specifically building predictive models using ML techniques.

Bachelor's degree in Mathematics, Statistics, Physics, Data Science or other relevant degree.

Masters or other advanced degrees are a plus.

Experience with object-oriented design, coding and testing, engineering Data Science/ML platforms.

Proficiency in programming languages e.g., SQL and Python or R and experience in big data technologies e.g., Hadoop, Spark.

Comfort in using SQL Server, PostgreSQL/MySQL, experience in tools based on Git or SVN and working knowledge of cloud computing platforms e.g., Microsoft Azure and AWS.

Proficiency in aggregation of large data sets, statistical analysis tools.

Expert knowledge of data modeling and understanding of different data structures.

Understanding of advanced applied mathematics in AA, artificial intelligence and array operations.

Experience in Banking and/or e-Commerce is a plus.
At a glance
Match criteria
More information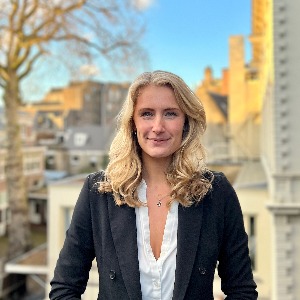 Vye Professionals uses cookies to remember certain preferences and align jobs interests.