Senior Model Validator
Amsterdam
Job description
Model Validation covers all risk models; for instance credit risk, market risk, counterparty credit risk, interest rate risk, liquidity risk and so on. On top of that, multiple other model categories are being validated. In the Banking Industry this is a unique setting. It will stretch your learning curve across a wide variety of modelling techniques, risk types, businesses and stakeholders. Furthermore, Model Validation performs as a centre of expertise by sharing knowledge on modelling, validation, model risk management and regulatory compliancy with all our stakeholders. The task of a Validator comes with a large amount of responsibility.

This responsibility also requires managing a wide range of key relationships of the Model Validation department such as;

Senior (Risk) Management

(Senior) Management in Business Lines Retail, Private, Commercial and Corporate & Institutional Banking;

Model developers but also vendor model developers;

Expertise Centres in Risk (like Basel Management);

IT and other model implementation departments

A wide range of users of (risk) models

Internal Auditors;

External Regulatory Bodies (like DNB, ECB).
Your working environment
Model Validation operates independently of the model development departments at this company to ensure the objectivity of the validation process. It covers the model risk dimensions of data, methodology, implementation and use. The outcome of the validation process affects every level of the organisation – from individual client acceptance to strategic decision making and steering. It is a vital team for assuring model driven decisions are of good quality. This responsibility is shared across the team of about 25 specialists in a very international and diverse environment. This diversity, in terms of cultural background, gender, academic and working experience creates an optimal blend. We value team players who are smart, persistent, take their role seriously and are committed to finish the job.
Your profile
Strong experience in financial mathematics, behavioural models, stochastic calculus and econometrics, as well as the most recent developments in these fields for at minimum 5 years

Work experience in previous roles in model validation is strongly preferred

Proven understanding of risk management practices within the financial services industry especially in modelling.

Good knowledge of regulatory requirements (e.g. Basel, FRTB)

Experienced in modern programming languages (Matlab, C++, Python, R) and/ or statistical software (SAS)

Strong analytical and problem solving skills

Eye for detail

Able to work independently

Experienced with coaching of team members

Good communication skills to a wide range of stakeholders including supervisory authorities

Able to give presentations on complex topics for a broad audience

Proactive attitude

Obedience of deadlines while still delivering high quality work
What we offer
International multi-cultural working environment

Great colleagues

Challenging work

Unique opportunity to learn/cover multiple risk types

Flexible working hours

Future career development

Wide-range of training courses
Our client
Our client has been working for years with great dedication and financial expertise on the financial progress of our customers. Personal attention, knowledge and experience are paramount in all positions and with each label. You can fully develop yourself at this company and because of the impact you can make within your field, you contribute to the future of our organization. Furthermore, you can count on good primary and secondary employment conditions.
What we offer
International multi-cultural working environment

Great colleagues

Challenging work

Unique opportunity to learn/cover multiple risk types

Flexible working hours

Future career development

Wide-range of training courses
Publication date
02.03.2023
At a glance
Match criteria
More information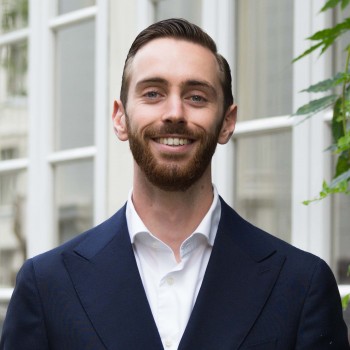 Vye Professionals uses cookies to remember certain preferences and align jobs interests.