Senior Model Validator
Utrecht
Main responsibilities
Validating a wide range of models across different types of risks

Developing state of the art model validation standards

Innovating Model Risk Management procedures applicable for the organization

Representing the team internally and externally, e.g. in the model approval committees or meetings with audit or regulator
The team will consist of about 15-20 diverse colleagues with a variety of seniority. With you as a Model Validator, the international team consists of diverse colleagues in a variety of roles.
Your profile
Customer focus, collaboration, innovation, strong communication along with strong negotiation skills are clearly essential for the role of Model Validator.
Quantitative academic education (MSc, preferably with a PhD) in Econometrics, Mathematics, Physics or related quantitative field

Strong knowledge of statistics, econometrics, financial mathematics or stochastic calculus

Good programming knowledge in Python, C# or Matlab

Experience with Machine Learning/advanced analytics is an advantage
What the company offers
Do you want to become the ideal version of yourself. This company would love to help you achieve this by focusing firmly on your growth, development, and investing in an environment where you keep learning every day. They give you the space to innovate and initiate. In this way, they offer you numerous opportunities to grow and help you exceed your expectations, to do the right thing exceptionally well, and to therefore grow as a professional. This all under competitive employment conditions.
At a glance
Match criteria
More information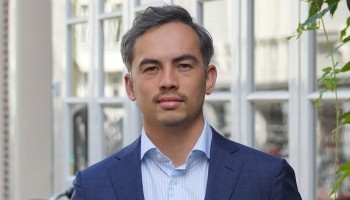 Vye Professionals uses cookies to remember certain preferences and align jobs interests.